Rotary 4 Mental Health - R4MH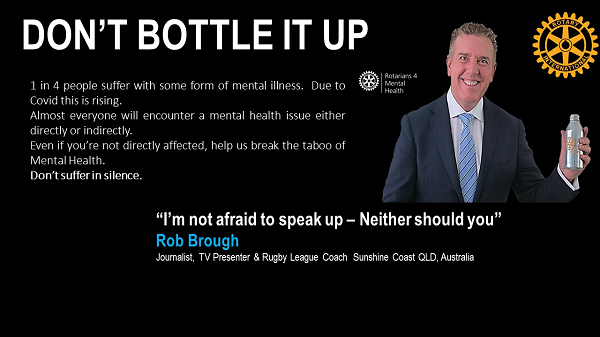 Vision
Bringing focus on PTSD and related mental health issues.
Objectives
Developing a close collaboration between Rotary Club members to harness their collective energy for big projects.

Engaging people to recognize the effects of PTSD on the fabric of our communities, and family members, the feeling of being stigmatised, stress, anxiety and the guilt of being a burden.

Bringing treatment into the reach of affected persons.