WELCOME TO THE ROTARY CLUB OF COOROY
Sunshine Coast Hinterland, Queensland, Australia
Rotary Vision - Together we see a world where people unite and take action to create lasting change - across the globe, in our communities and in ourselves
---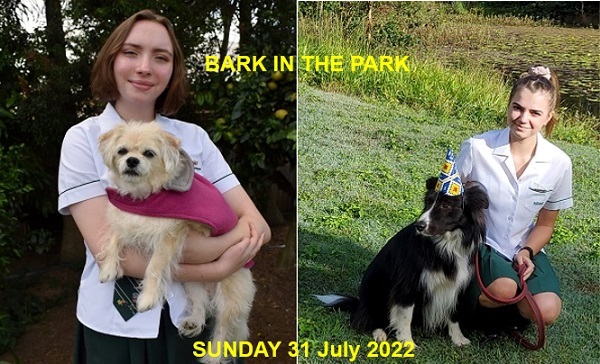 Students at the Noosa District High School Rotary Interact Club are organising a fund-raising event: - "BARK IN THE PARK".
'Bark in the Park' – is a charity dog walk to raise funds for the Soi Dog Foundation in Thailand. Starting in Apex Park (behind the Cooroy IGA) from 9.00 am to 10.30 am on Sunday 31 July 2022 and all dogs and their owners will be welcome to participate.
Bring your dog, another friendly animal, or just come along for a fun morning to raise awareness for animals injured, neglected, and eaten overseas. The walk is off- road and takes 30 to 45 minutes to complete and there will be bake sale food sold at the event with treats available for dogs and their humans!
Entry is $5 per person donation (Children under age 5 free).
Rotary Interact clubs bring together young people ages 12-18 to develop leadership skills
---
 
COOROY MOUNTAIN SPRING FESTIVAL
Sunday 21 August 2022
More details 
---
  
Meeting weekly here in Cooroy with like-minded people, Rotarians have the expertise and contacts to make things happen. We are supporting local charities, helping to eradicate polio worldwide, we're providing disaster relief, improving youth opportunities locally and globally, and having a great time doing so.
---
If you should like to use your skills and talent to make our community better,
call Andrew 0421 407 097 or Glenis 0408 968 353
or visit us Meeting time 6.00 pm Mondays (excluding public holidays)
 Cooroy RSL, 25 Maple St, Cooroy QLD 4563 
 


Optional evening dinner