Viewing Statistics
Articles View Hits

330871
Home
WELCOME TO THE ROTARY CLUB OF COOROY
Sunshine Coast Hinterland, Queensland, Australia
Rotary Vision - Together we see a world where people unite and take action to create lasting change - across the globe, in our communities and in ourselves
---

25 November 2021
Tim Comino - Founder Member
Rotary Club of Cooroy
Honorary Life Member
Members of the Rotary Club of Cooroy were delighted to award Founder Member Tim Comino Honorary Life Membership of the Club and Rotary International.
Tim was one of the people who founded the Rotary Club of Cooroy on 15 May 1973. During his many years service to the Club Tim has been treasurer and Club President as well as donating countless hours of community service and fundraising for good causes locally, nationally and globally.
---
.

 
A FREE FAMILY FUN DAY on Saturday 21 November to raise awareness and to provide help for those living with Post Traumatic Stress Disorder, their families and friends. Representatives from local dedicated health service providers were available to help to create individual pathways to mental fitness. The event featured the fabulous PTSD Dogs, chair yoga, Tai Chi, interviews, entertainment and a FREE sausage sizzle.
Organised by the Rotary Clubs of Cooroy, Noosa and Eumundi  and supported by Llew O'Brien MP, Sandy Bolton MP, Mayor Clare Stewart, QLD police, ambulance and fire services and the SES.
Photos Courtesy of PTSD Dogs Australia and Sandy Bolton MP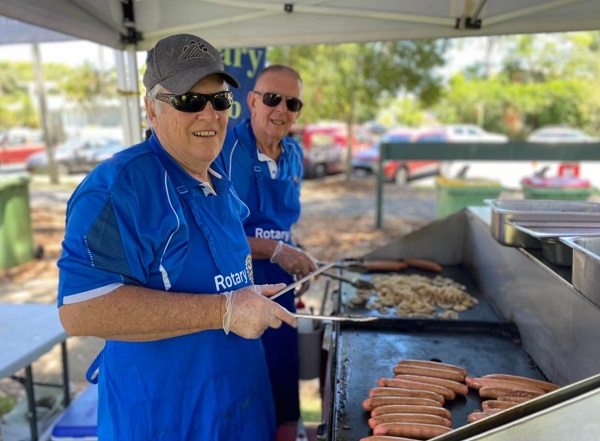 ---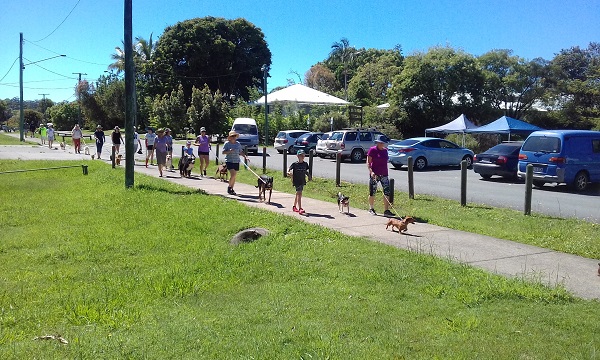 A big THANK YOU to everyone who suppoted 'Bark in the Park the Sequel' - a charity dog walk this morning (Sunday 14 November) to raise funds for the Soi Dog Foundation. Students in the Rotary Interact Club at Noosa District State High School (NDSHS) were delighted with the support from the community. We will let you know how much was raised as soon as the accounts are completed
---
 
Meeting weekly here in Cooroy with like-minded people, Rotarians have the expertise and contacts to make things happen. We are supporting local charities, helping to eradicate polio worldwide, we're providing disaster relief, improving youth opportunities locally and globally, and having a great time doing so.
---
If you should like to use your skills and talent to make our community better, call David 0457 646 290 or Andrew 0421 407 097
or visit us Meeting time 6.00 pm Mondays (excluding public holidays)
 Cooroy RSL, 25 Maple St, Cooroy QLD 4563 
 


Optional evening dinner