WHY JOIN ROTARY?
"What Rotary did was to give me an introduction to people in the new towns to which I had been transferred, thus I was not floundering trying to get to know the community." JOHN
"My experience of moving half the way round the world to a new country and a town where I knew nobody was improved beyond anything I could have expected by joining the local Rotary Club and instantly finding like-minded people for both community involvement, local contacts, a social life and friendships." ANDREW
"When I was transferred to Perth, it was "expected" by my company that I should join Rotary and as it turned out, it was a wonderful experience and it helped us settle in to our new home. We applied the same experience when we moved here to Cooroy where we set up a new business from scratch and the Rotary Club helped us make friends and once again settle into our new home. I would recommend the experience to anyone." RICK
---
Do you have the skills, talent and the character to make our community better?
 
---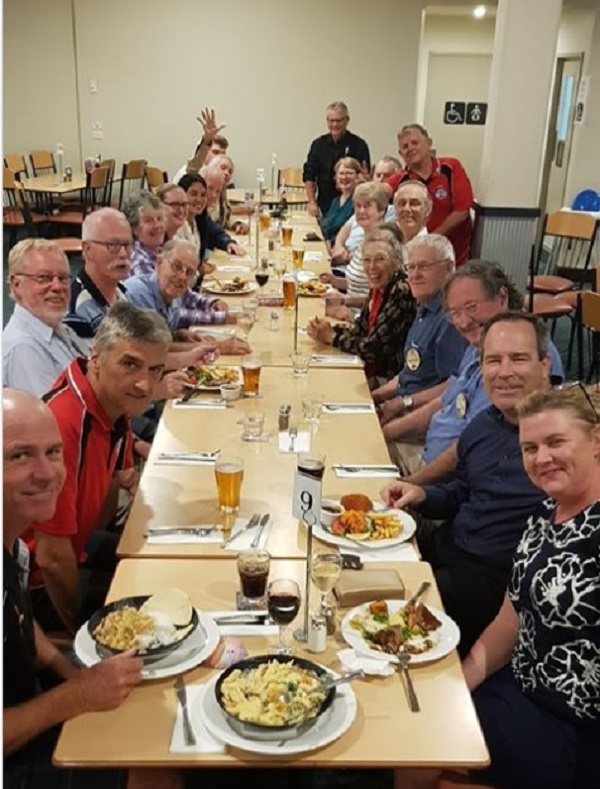 Meeting weekly here in Cooroy with like-minded people, Rotarians have the expertise and contacts to make things happen. We are supporting local charities, helping to eradicate polio worldwide, we're providing disaster relief, improving youth opportunities locally and globally, and having a great time doing so


---
 Like to know how you may contribute? - 
VISITORS AND GUESTS WELCOME
Meeting time 6.00 pm Mondays (excluding public holidays)
Cooroy RSL, 25 Maple St, Cooroy QLD 4563
See: - 'Club Programme' on the main menu for what's happening at Cooroy Rotary
Optional evening dinner at the RSL Club and other restaurants

Phone: - Call Chris 0409 875 507 or Glenis 0448 968 222
Email: - secretary@cooroyrotary.org.au