Viewing Statistics
Articles View Hits

313617
Home
WELCOME TO THE ROTARY CLUB OF COOROY
Sunshine Coast Hinterland, Queensland, Australia
Rotary Vision - Together we see a world where people unite and take action to create lasting change - across the globe, in our communities and in ourselves
---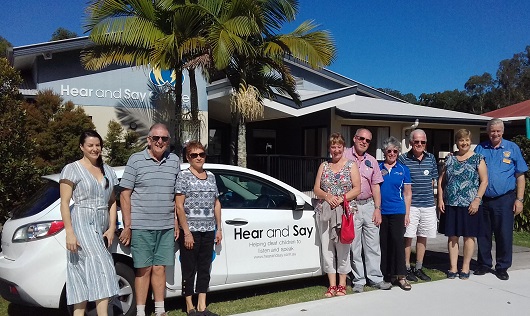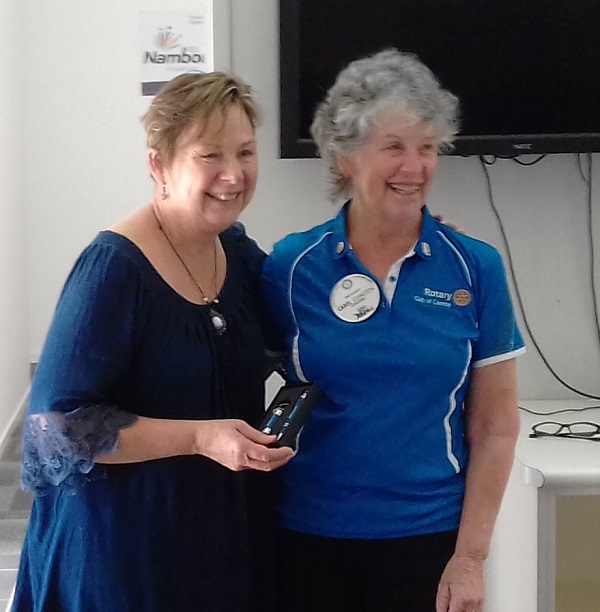 On Thursday 13 May 2021 Cooroy Rotary members combined with Nambour Rotary President Rod Tunstall and wife Lorelle for a vocational visit to the Hear and Say Centre in Nambour.  We were treated to a morning tea and entertained by the children and their carers during their playgroup session.  For the last 17 years children who have been diagnosed with hearing loss have been helped and supported by the Centre either with hearing aids or through cochlea implants depending on the severity of their diagnosis.     
---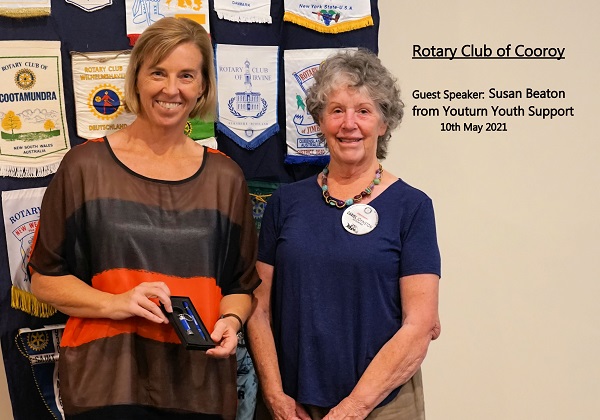 On Monday 10 May Susan Beaton from the Youturn Youth Support centre based in Tewantin was a guest speaker at Cooroy Rotary.  Susan spoke about services they provide to homeless youths in Noosa and surrounds.  They have 6,600 clients and focus on 16 to 25 year old youths.  There is a huge rental crisis in the area due to the current economic climate and the focus by Youturn is to find suitable accommodation for  people in need.  They operate 20 properties as well as a centre in Caloundra.  They are the National Franchisee for HeadSpace which provides support for 18 to 25 year olds with mental health issues.
---
BARK IN THE PARK
Charity Dog Walk - Apex Park Cooroy
9.00 am - 10.30 am - Sunday 23 May 2021


Students in the Rotary Interact Club at Noosa District State High School will be organising 'Bark in the Park", a charity dog walk to raise funds for the Soi Dog Foundation. .
Entry is $5 per person (Children under age 5 free). Bring your dog, another friendly animal, or just come along for a fun morning to raise awareness for animals injured, neglected, and eaten overseas. The walk is off- road and takes 30 to 45 minutes to complete and there will be bake sale food sold at the event with treats available for dogs and their humans! 
---
COOROY MOUNTAIN SPRING FESTIVAL
6.30 am - 3.00 pm Sunday 22 AUGUST 2021
---
Meeting weekly here in Cooroy with like-minded people, Rotarians have the expertise and contacts to make things happen. We are supporting local charities, helping to eradicate polio worldwide, we're providing disaster relief, improving youth opportunities locally and globally, and having a great time doing so.
---
 
If you should like to use your skills and talent to make our community better, call Carol 0407 194 120 or Andrew 0421 407 097
or visit us Meeting time 6.00 pm Mondays (excluding public holidays)
 Cooroy RSL, 25 Maple St, Cooroy QLD 4563 
 


Optional evening dinner